All UX and UI design by Jacob Aspler
Happeningmap had a lofty goal - to be the facebook of local communities.
Iconography by Jacob Aspler
I met the founder in Montreal, and we quickly became friends over our common interests of community engagement and technology.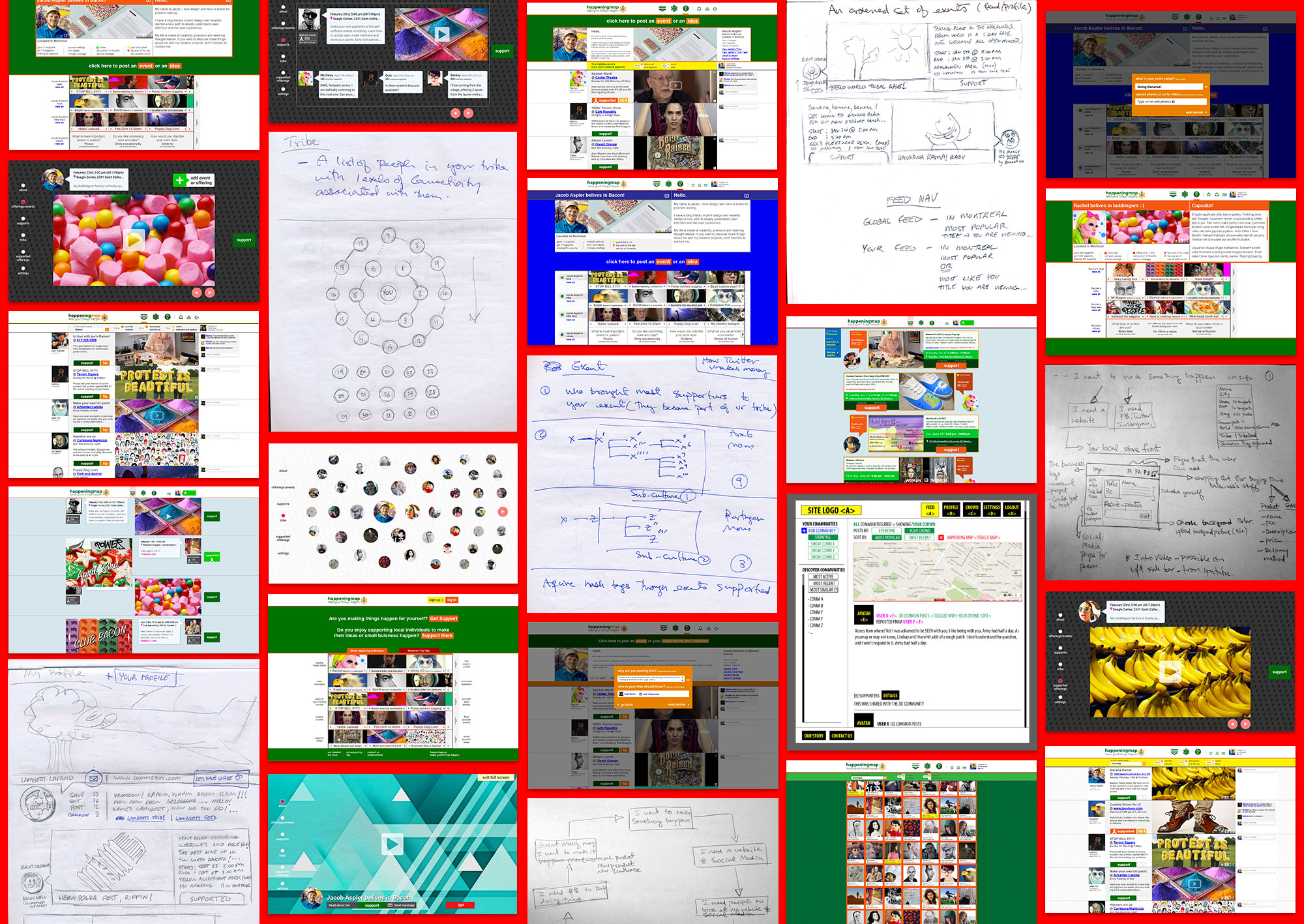 User Research and Sketches by Jacob Aspler
I prototyped the website on paper, conducted over 50 interviews trying to determine what challenges people faced when trying to find meaningful connections
Pixel perfect mockups by Jacob Aspler
I designed the company's brand and built the templates and assets needed for user interface mockups, ensuring both the message and esthetics personified HappeningMaps' vision.
Wireframe and Interactive Prototype by Jacob Aspler
I set out to learn Axure RP, a powerful prototyping tool which offered all the features needed to rapidly design and test complex features.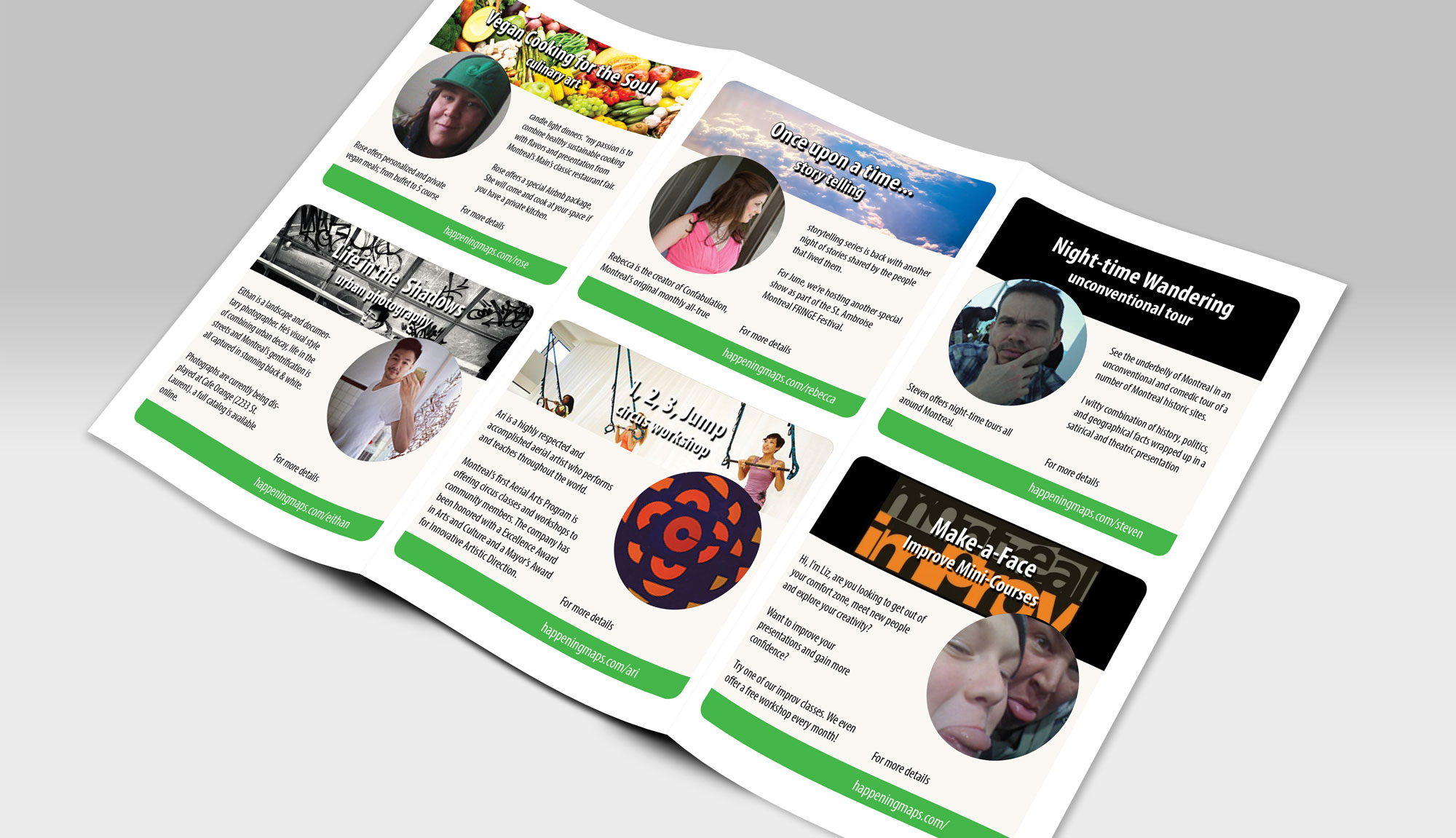 Surveyed and interviewed stakeholders, contacting hundreds for on-boarding
After contacting over 200 Airbnb hosts with only a 1.5% success rate, Airbnb simultaneously launched this local guide service worldwide putting a stop to our efforts.